ipPerformance ipQuickPoll Results
Inventor Rewards and Recognition Programs
Our Inventor Rewards and Recognition Programs benchmark studies indicate most companies provide a financial reward for at least one IP activity.

In this ipQuickPoll we asked the following question:

Does your organization "gross up" financial rewards to cover taxes?

Frankly, it's interesting more than 25% of respondents indicated they are not taxing their inventor's financial rewards. This is a topic we will investigate further.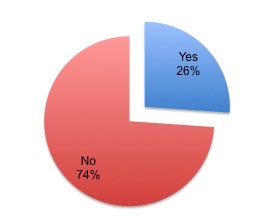 Noteworthy Comments


Inventor financial rewards are paid through the payroll process in the particular country of the inventor, so they would be subject to withholding similar to other bonus payments. Taxes may be unique to each participant.


Amounts have not been updated since 1990!!


Noteworthy Questions
Following is an interesting questions for those companies considering offering an inventor reward for commercial success of an extraordinary invention:


How do companies identify and reward patents that provide extraordinary commercial benefit?

- Is it measured by incremental increase in product profits or product sales, reduction in product costs, etc.?

- What is the period of time for measuring benefit?

- Is it a new product line, product redesign, new process, etc.?


Click here to submit comment or suggest survey question.