New Products and Freedom to Operate
Non-company patents can block or restrict the commercialization of new products if patent infringement issues are present.  This course introduces the R&D community (Engineers/Scientists) to the purpose of conducting a freedom-to-operate assessment and the standard process and policies. Employees will learn about the key review processes and considerations for conducting freedom-to-operate studies and General concepts for evaluating the patent claims for infringement and patentability.
The key topics covered in this course are:
What is the freedom to operate and product clearance
The importance of a freedom
How freedom to operate studies are conducted
How freedom to operate results or opinions are conveyed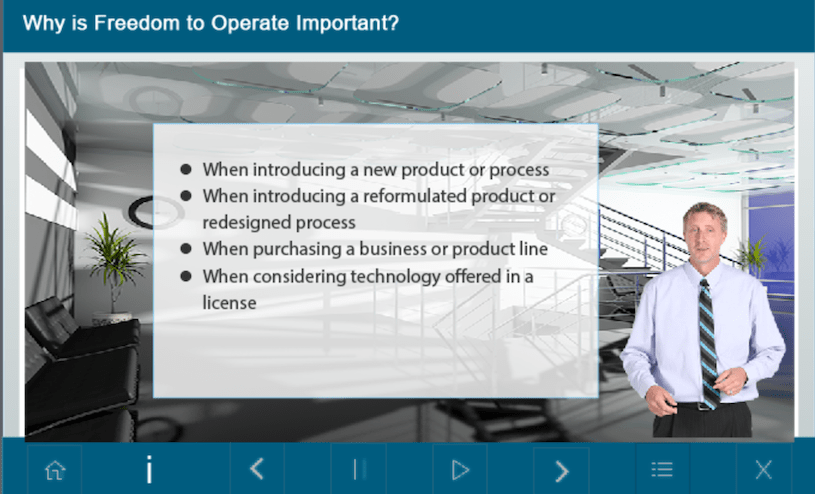 Learn More About ipPerformance Training
The ipPerformance Training Difference
ipPerformance believes intellectual property training is essential to increasing business value and reducing risks.  We combine seasoned subject matter experts with our instructional design methodology to develop interactive, engaging, and adaptable courses to reinforce an IP-driven culture.