Intellectual Property
Business Importance 
ipPerformance's  Intellectual Property Business Importance training is a 20-minute course for employees and managers. It explains intellectual property basic concepts, differences between the different types of intellectual property, and the business value of intellectual property,
Intellectual Property plays a vital role in all business. Large or small. Regardless of industry. Intellectual property assets create business value and competitive advantage for a company. Significantly, these assets influence consumers' confidence and buying decisions. Both companies and consumers rely on intellectual property for differentiating between companies, products, and services. Regardless of job function, everyone is engaged in handling intellectual property assets. We are exploring the business perspective of value protection and creation and the consumer perspective of gaining better value due to intellectual property assets. Employees will learn about the business value and underlying principles of intellectual property assets.
After completing this intellectual property business importance course, you should be able to do the following:
Define intellectual property.
Explain why intellectual property is essential to a business.
Describe how intellectual property affects consumers buying decisions.
Describe the types of intellectual property assets.
Explain the benefits of intellectual property.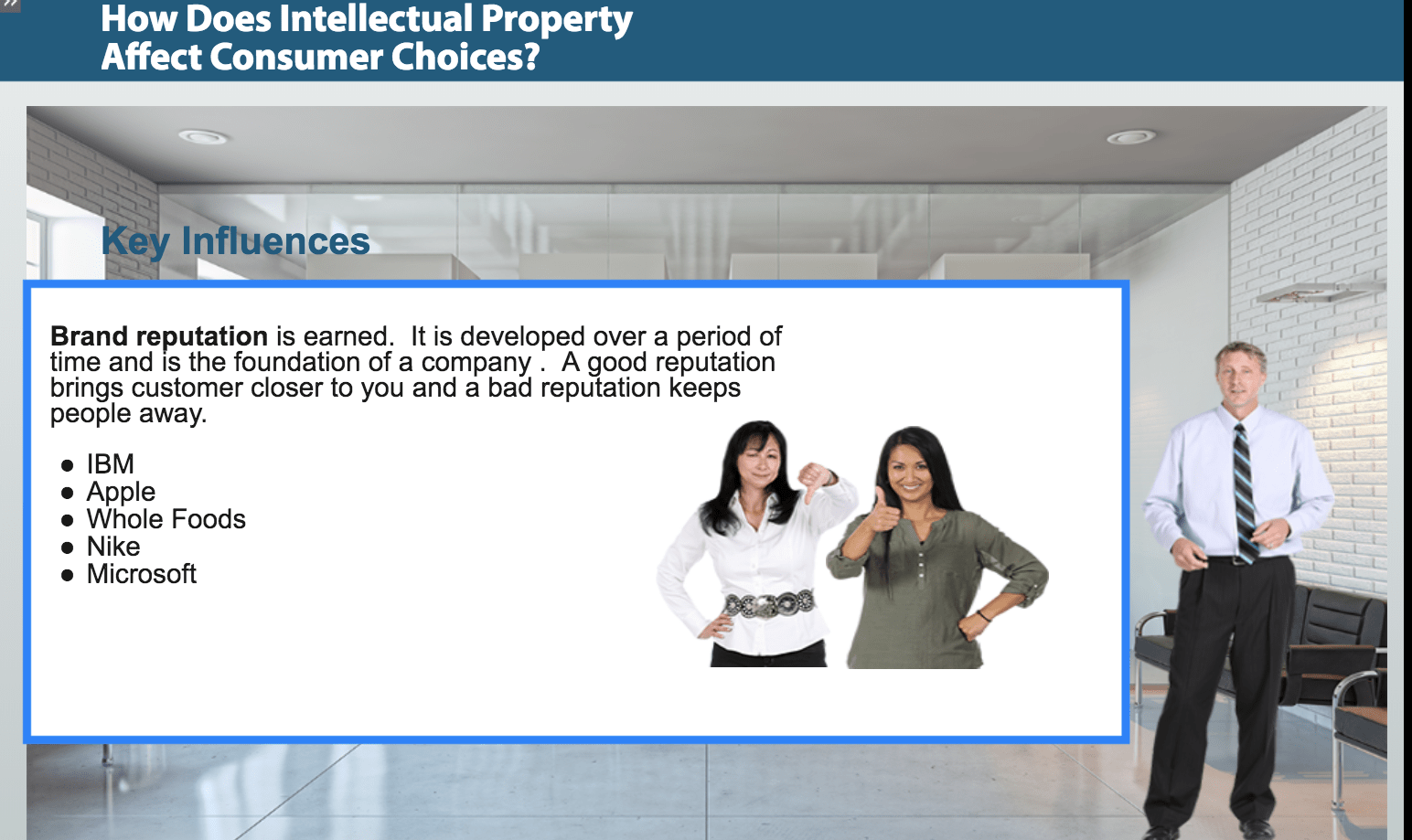 Learn More About ipPerformance Training
The ipPerformance Training Difference
ipPerformance believes intellectual property training is essential to increasing business value and reducing risks.  We combine seasoned subject matter experts with our instructional design methodology to develop interactive, engaging, and adaptable courses to reinforce an IP-driven culture.
Learn how we provide intellectual property training that is relevant and effective.