Intellectual Property
Knowledge Diagnostic 
ipPerformance is committed to strengthening your company's intellectual property knowledge. We're offering an intellectual property knowledge check for assessing your R&D workforce.
Our ipKnowledge Diagnostic covers the key concepts and scenarios your R&D community should understand, and you receive a comprehensive report to gauge your technical workforce's understanding.
It consists of a 30-question test bank that covers key intellectual property topics. The ipKnowledge Diagnostic tracks and measures the user's response to each question by category. Our analytics provide a detailed profile of each user's results.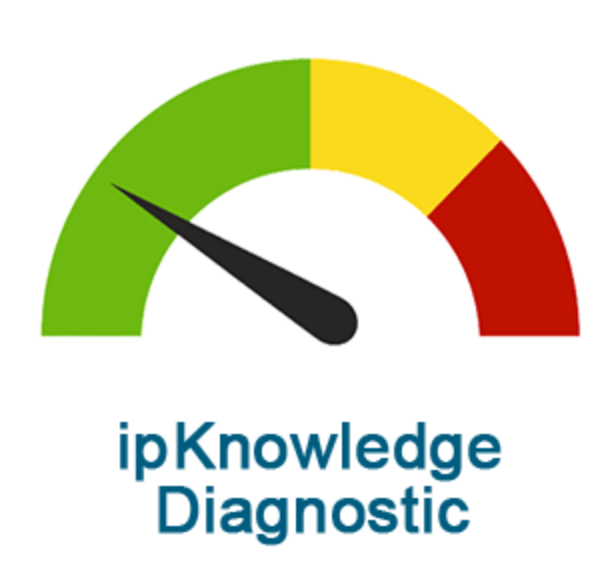 Duration:
7-10 minutes
Audience:
Research Development & Engineering
Optional Versions:
All Employees
Business Managers
Assessment Topics:
IP Business Value
Patents
Trademarks
Trade Secrets
Copyrights
Proprietary Information
Inventorship
Freedom to Operate
Reading Patents
Patenting Process
Unsolicited Ideas
Related Courses:
IP Introduction (New Employee Onboarding)
Invention and Inventorship
Intangible Assets vs. Tangible Assets
Business Importance of IP
IP Fundamentals
Safeguarding Proprietary Information
Invention and Inventorship
Handling Unsolicited Ideas
IP and Customer Relations
Sign Up to learn about the ipKnowledge Diagnostic.
Complete the form below and a representative will contact you.
The ipPerformance Training Difference
ipPerformance believes intellectual property training is essential to increasing business value and reducing risks. We combine seasoned subject matter experts with our instructional design methodology to develop interactive, engaging, and adaptable courses to reinforce an IP-driven culture.