Technology Agreement Process and Structures
Establishing agreements is a core activity in business. Managers and management in organizations will create and handle proprietary information and interact with outside organizations and people. Company proprietary information and technology are highly valuable to the organization and must be safeguarded during discussions. Establishing an agreement before discussing it or sharing it with someone outside the company is common practice, but sometimes there may be no need to share confidential and proprietary information.
The Technology Agreement Process and Structures course aims to clarify when learners need to have an agreement and discuss the different types of technology and intellectual assets-related agreements.
Course participants will learn how to:
Describe the steps of the Agreement Approval Process
What's in a typical agreement (sections)
Describe the content in each section
Describe the different IP-related agreements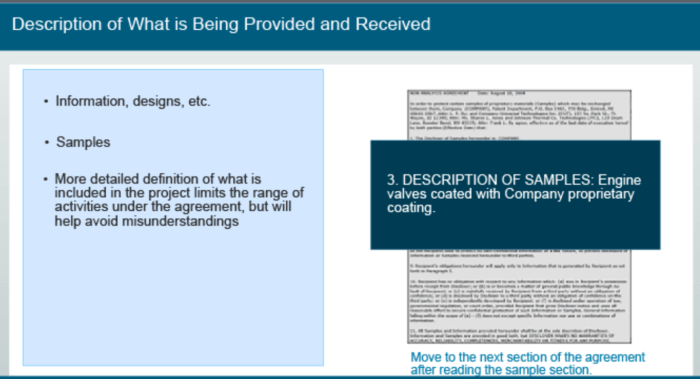 Learn More About ipPerformance Training
The ipPerformance Training Difference
ipPerformance believes intellectual property training is essential to increasing business value and reducing risks.  We combine seasoned subject matter experts with our instructional design methodology to develop interactive, engaging, and adaptable courses to reinforce an IP-driven culture.