Invention and Inventorship
Inventorship of a patent is central to the patent system. It's paramount that inventors named on the patent meet the legal requirements. Otherwise, the validity of the patent is jeopardized.
This 10-minute course aims for R&D employees to understand the invention stages and the legal inventorship requirements stipulating who can be identified as an inventor of patentable subject matter.
After completing this course, employees will be able to:
Describe the critical requirement for being identified as an inventor (inventorship)
Explain the critical roles that participate in the invention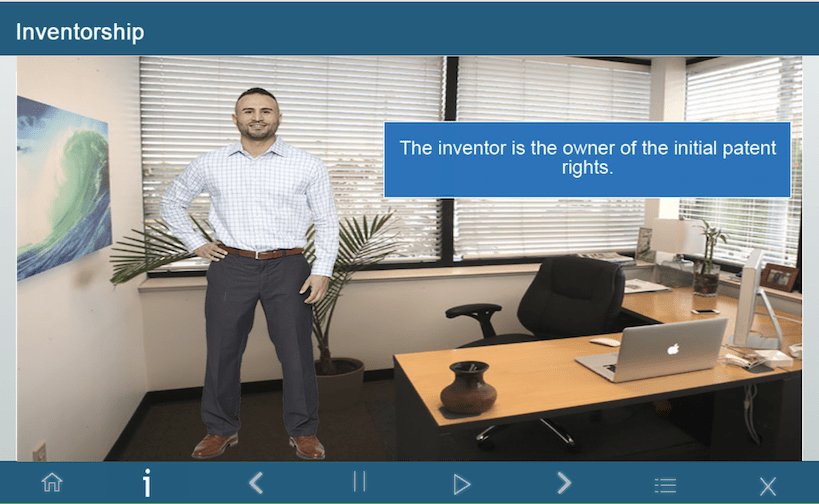 The ipPerformance Training Difference
ipPerformance believes intellectual property training is essential to increasing business value and reducing risks.  We combine seasoned subject matter experts with our instructional design methodology to develop interactive, engaging, and adaptable courses to reinforce an IP-driven culture.