Inventor Lab Research Notebook Procedures
An inventor's laboratory notebook is an essential record of events and data that supports a patentable invention. The recorded information can establish dates of conception and reduction to practice of technology and the inventorship of a patent claiming the technology.
This 20-minute course provides the learners with a detailed overview of research data notebooks, including purposes, formatting, content, and user responsibilities.
Inventor Lab Research Notebook Procedures Course Objectives:
After completing this module, learners will be able to:
Explain the purpose of recording invention ideas in a research notebook
Describe format and structure of entering information in a research notebook
Relate completeness
Discuss company policy for handling research notebook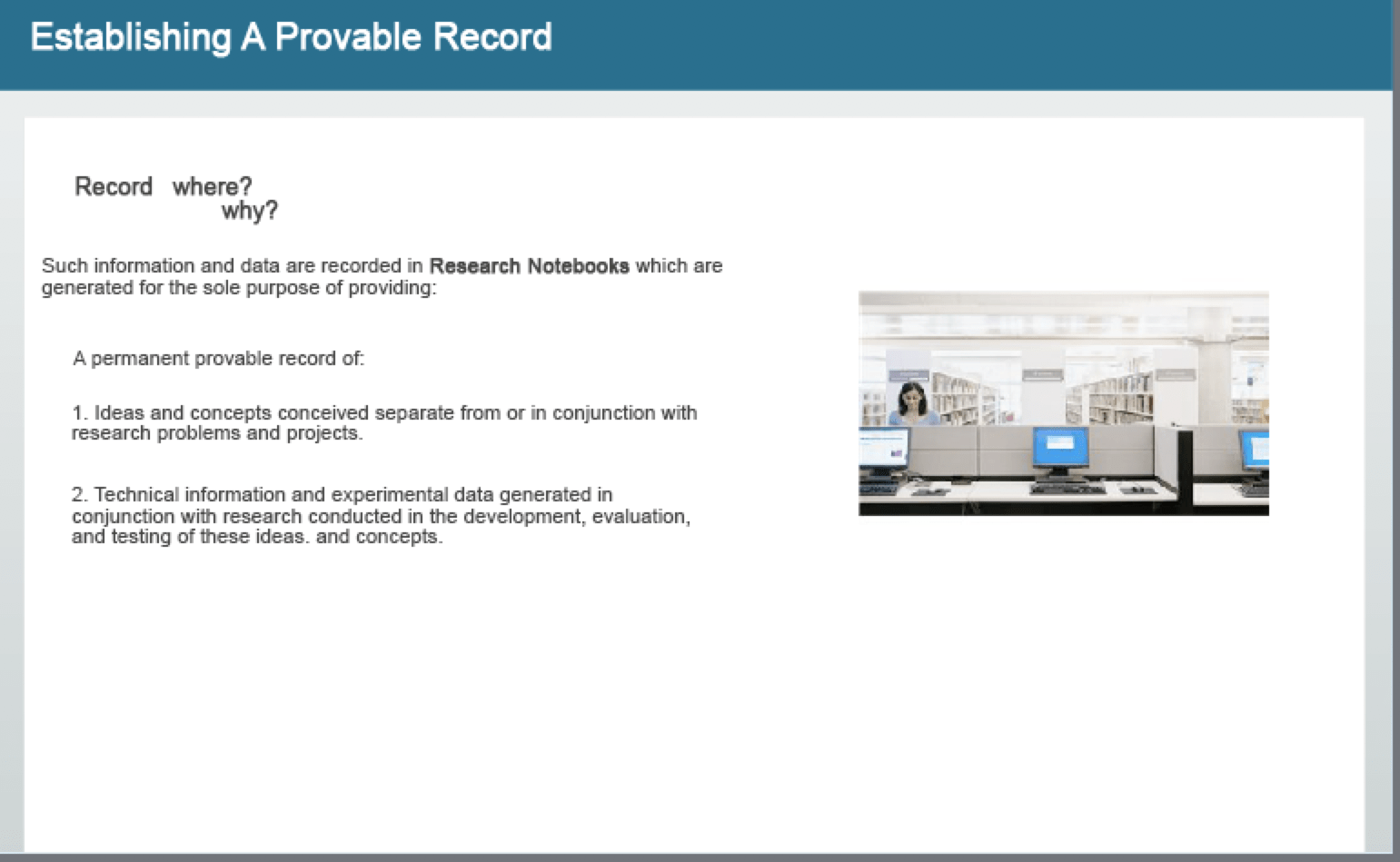 The ipPerformance Training Difference
ipPerformance believes intellectual property training is essential to increasing business value and reducing risks.  We combine seasoned subject matter experts with our instructional design methodology to develop interactive, engaging, and adaptable courses to reinforce an IP-driven culture.