Reading a Patent
Innovation-driven companies protect their commercially valuable research using patents, making the patent literature a rich and early source of cutting-edge research.
This 15-minute course will provide R&D employees with an overview of patents, structure, and critical characteristics of sections of the patent.  Additionally, employees will learn what to look for when reviewing the company's or competitors' patents.
Here, the Reading a Patent course provides an informal and brief collection of hints and tips that may assist scientists and engineers who do not regularly read the patent literature to locate the key scientific findings that are disclosed by the patent.
Upon completion of this course, the learner will be able to:
Determine what information is needed
Describe the components of a patent
Describe the common patent language used in patent claims
Evaluate patent claims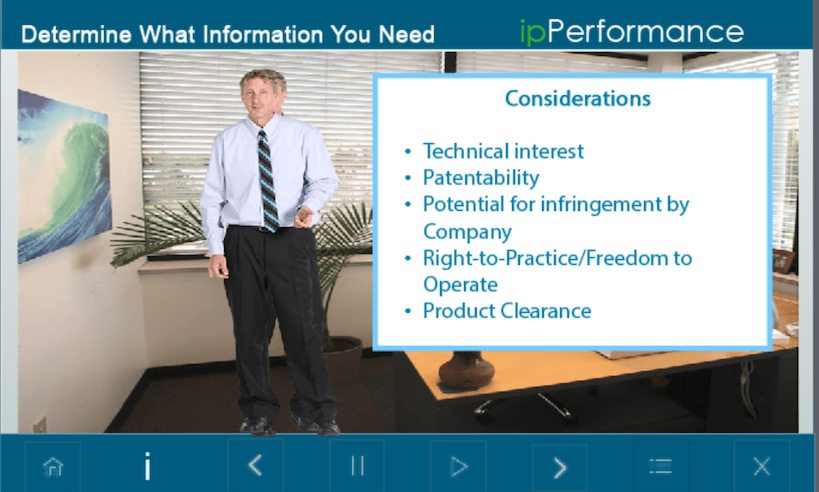 Learn More About ipPerformance Training
The ipPerformance Training Difference
ipPerformance believes intellectual property training is essential to increasing business value and reducing risks.  We combine seasoned subject matter experts with our instructional design methodology to develop interactive, engaging, and adaptable courses to reinforce an IP-driven culture.