Trade Secret Fundamentals
Working with third-party organizations is necessary for the business, and using social media is commonplace. Therefore, employees must be aware of guidelines for handling company proprietary information.
Trade Secret Fundamentals is a 15-minute course that explains the fundamental principles of trade secrets and the advantages of trade secret protection.  Using relevant scenarios and examples, employees will learn how to protect proprietary information and how to handle themselves in various meeting and relationship circumstances.
Course Objectives
After completing Trade Secret Fundamentals this course learners will be able to
Define trade secret
Identify key factors related to trade secrets
Recall examples of trade secrets
Describe methods of safeguarding and handling trade secrets and different ways of losing a trade secret
Discuss the advantages of a trade secret
Explain common trade secret classifications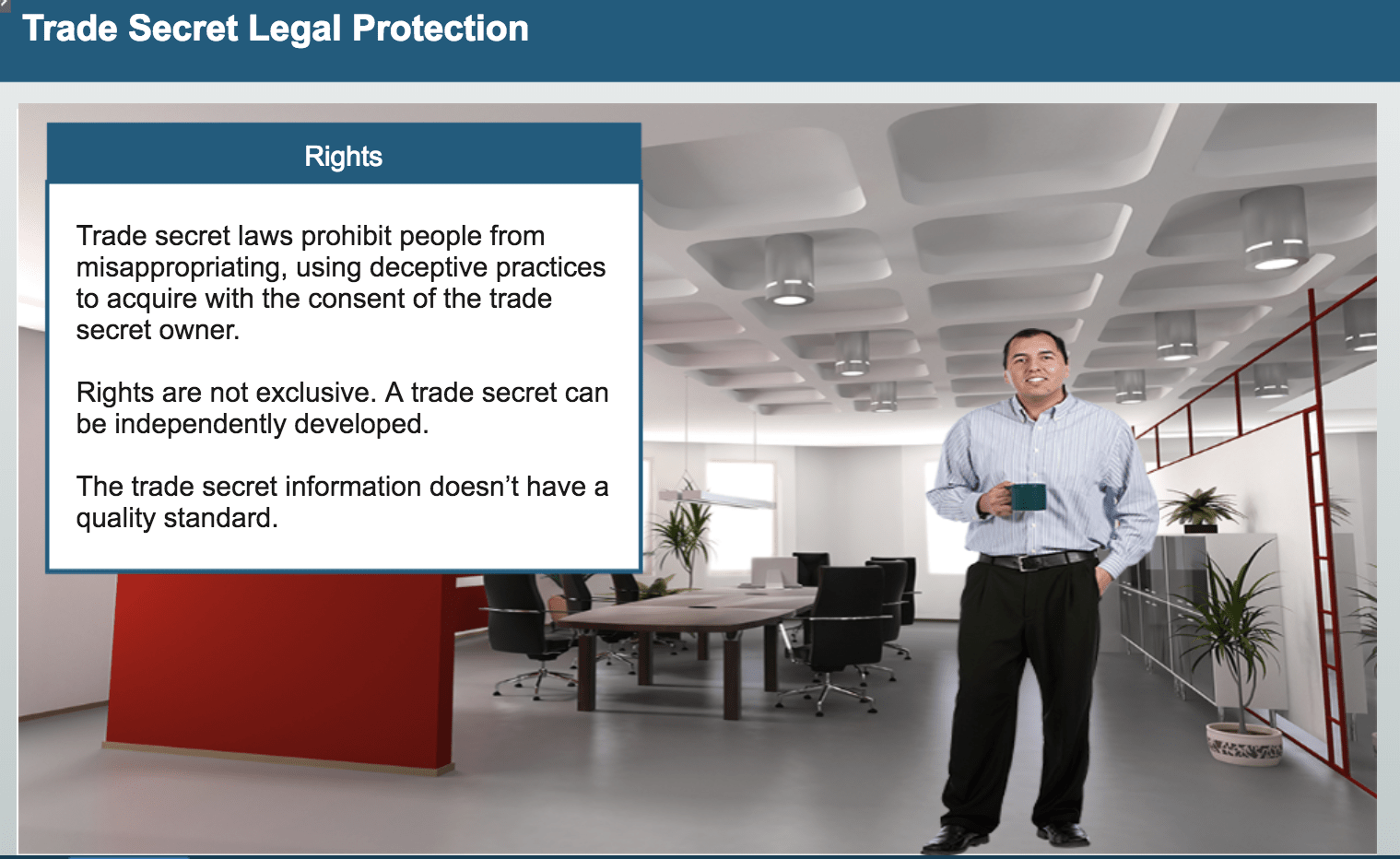 Test Drive Request Trade Secret Fundamentals
The ipPerformance Training Difference
ipPerformance believes intellectual property training is essential to increasing business value and reducing risks.  We combine seasoned subject matter experts with our instructional design methodology to develop interactive, engaging, and adaptable courses to reinforce an IP-driven culture.