Trademark Fundamentals

Corporate and product brands provide powerful marketing impact and are protected by trademarks. It's how most people identify products and services. We know our favorite companies and products by their trademarks and brand names. We develop expectations for their products and services. As a result, these marks can be highly valuable to the business.
Trademark Fundamentals is a 15-minute course that discusses the range of trademark types, how to avoid confusing trademarks, and the importance of legal protection. Learners will see how to handle trademarks in public.
Learn how trademark protection strengthens products and services being offered by a business.
Course Objectives:
After completing this Trademark Fundamentals, learners will be able to:
Define trademark
Explain why trademarks are important to a business.
List "how to" and "how not to" handle trademarks
Identify examples of trademarks and service marks
Discuss the importance of legally protecting trademarks
Explain proper practices for using trademarks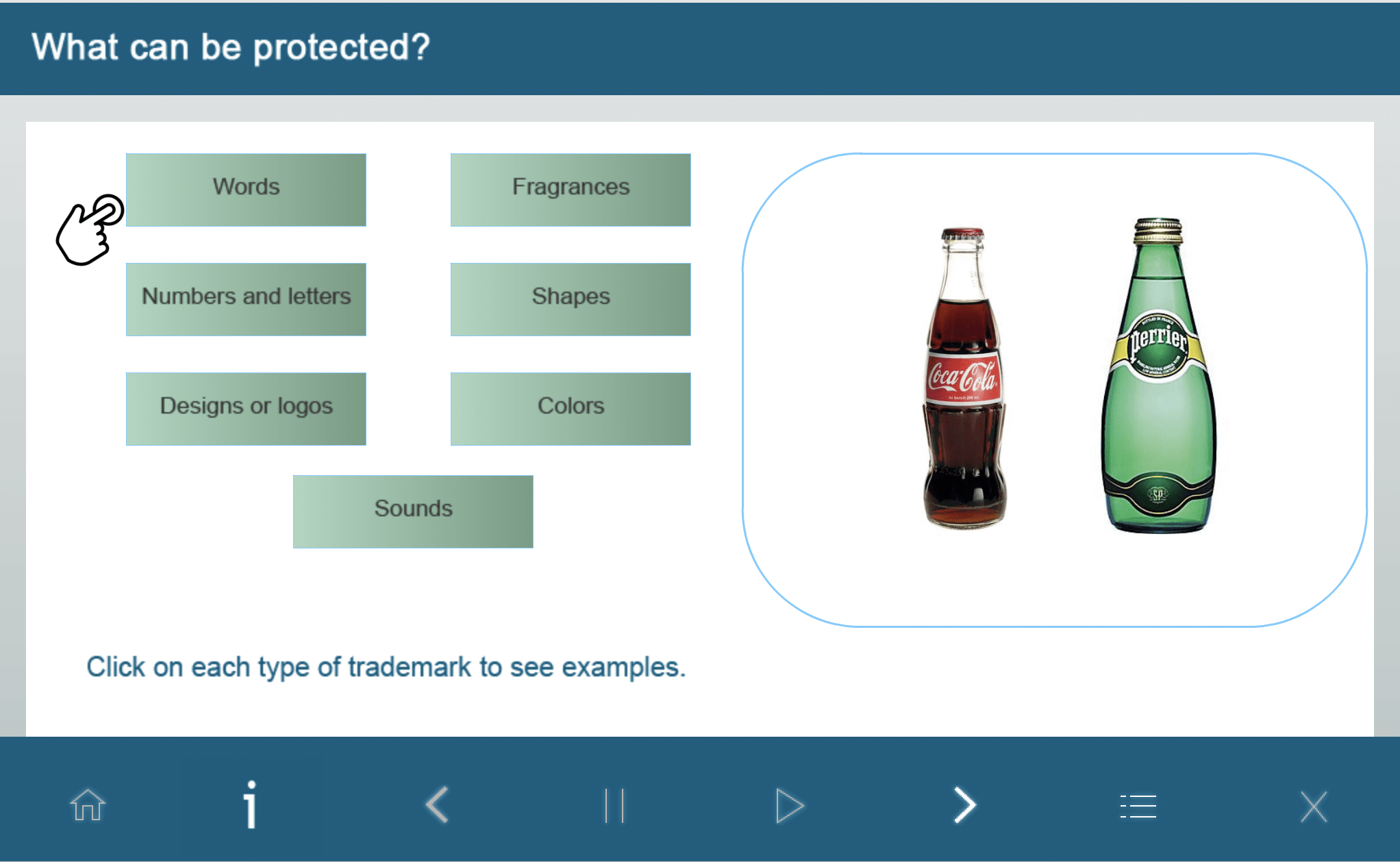 Test Drive Trademark Fundamentals
The ipPerformance Training Difference
ipPerformance believes intellectual property training is essential to increasing business value and reducing risks.  We combine seasoned subject matter experts with our instructional design methodology to develop interactive, engaging, and adaptable courses to reinforce an IP-driven culture.