Patent Translation Practices
The Patent Translation Practices Report reflects a diverse group of twenty-nine patent-driven global companies.
Patent translation is a critical concern for companies filing for patent protection in countries that don't accept the language of their original application. This survey explored companies' key considerations to identify the prevailing and best practices.
The objective of the Patent Translation Practices Report was to qualify insights using quantifiable data to identify:
Type of service providers used to translate patent applications.
Best methods for ensuring the accuracy of the translation.
The cost impact of patent translations on total foreign patent prosecution cost.
Frequency of incorrect translations and common issues that result.
Average translation costs for seven key languages.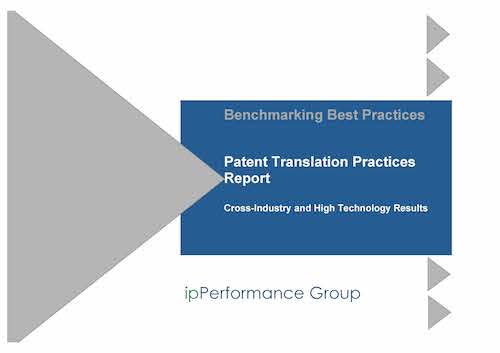 Best Practices Benchmarking®
Related best practices reports you may be interested in
Learn how we provide intellectual property best practices that you can use to improve your operation.