Comprehensive Intellectual Property Law Department Budgeting Practices Report
ipPerformance Group Research presents the definitive report on corporate intellectual property legal department budgeting practices.
Intellectual Property Law Department Budgeting Practices study participants reported seventeen factors influencing over- or under-budget considerations. R&D-generated inventions have the most significant impact.
ipPerformance Group's IP Law Department Budgeting Practices is the most comprehensive undertaking to study company IP law department budgeting practices. The report includes a detailed analysis and charts (over 150 pages and fifty figures).
The topics covered in the Intellectual Property Law Department Budgeting Practices report include the following:
Budget accuracy ranges and actions are taken to adjust spending
Financial planning methods and calculation models to establish an accurate budget
Key participants' roles in the budgeting process (responsible, accountable, consulted, and informed)
Budgeting items and categories
Factors that influence and challenge budgets
Software tools and tracking and control options
Budget development time frame
Structure of accurate budget forecasting
Frequency of budget reviews
IP costs and activities charged to the business unit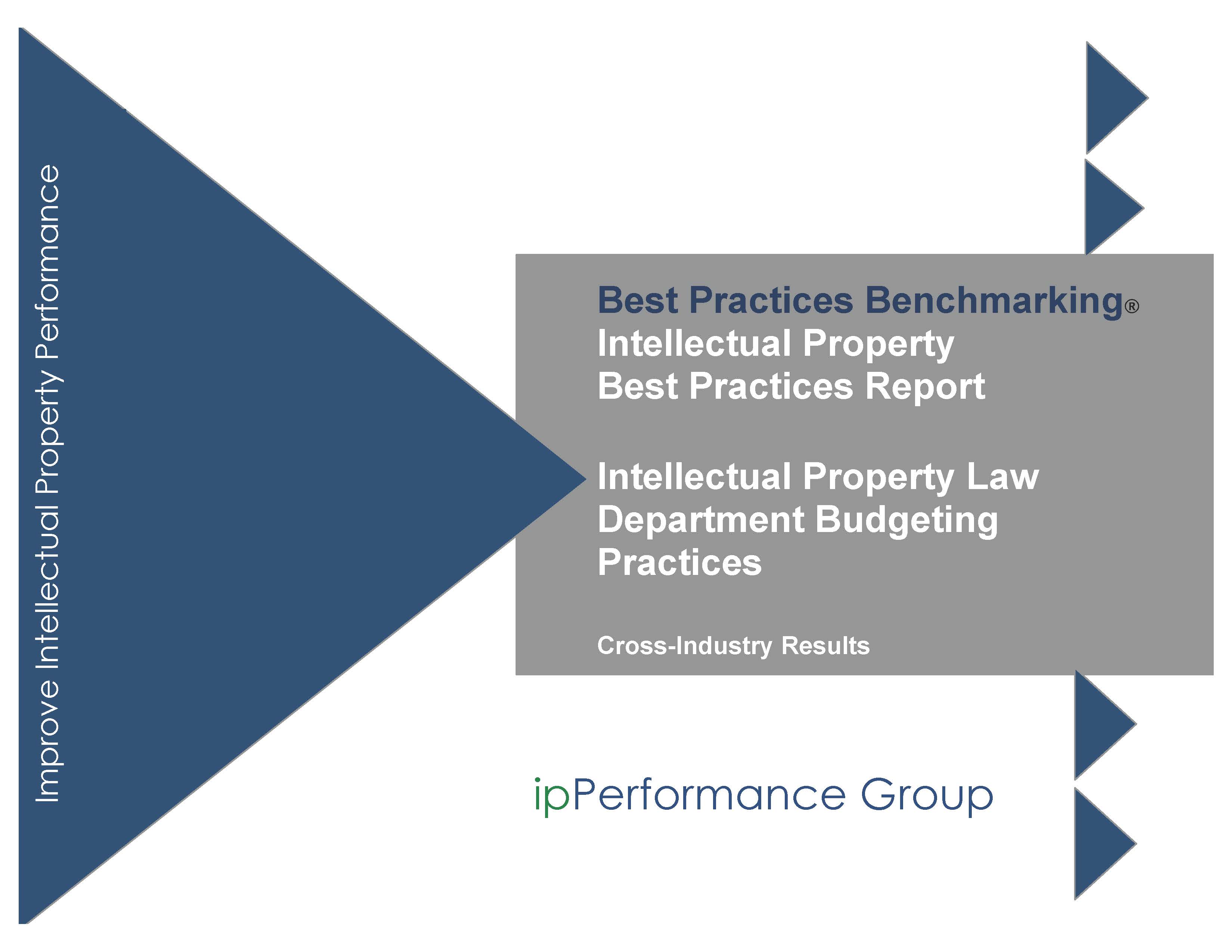 Best Practices Benchmarking®
Related best practices reports you may be interested in
Learn how we provide intellectual property best practices that you can use to improve your operation.