Intellectual Property Law Department Best Practices Report
ipPerformance's Intellectual Property Law Department Best Practices Report covers many IP department practices, including billing/fee arrangement, patent costs, attorney and support staffing, intellectual property workflow and cycle-time, intellectual property operational locations, patent review committees, patent search approaches, IP operations  outsourcing, and outside counsel patent preparation and prosecution responsibilities.
We learned in this study that most companies have various professional and non-professional functions that spend a significant portion of their time on patent application preparation and prosecution activities. Companies use multiple law firm fee arrangements. Patent searches are conducted before most patent filings. The Corporate Intellectual Property Best Practices Report elaborates on these results and many other facts.  The report includes over 60 charts.
This comprehensive report enables you to evaluate the following:
IP Department Costs and Operational Efficiency
IP Department Staffing Size, Ratios, and Structure (Professional and Non-Professional)
Law Firm Fee and Billing Costs and Arrangements
Operational Locations – U.S. and International
Patent Portfolio Management, including pruning practices
IP Software
IP Legal Process Outsourcing
In-House Patent Attorney/Agent Workload
Patent Attorney Responsibilities
Patenting Workflow Cycle Time
Patent Filing Strategies
Area Filing Strategies & Locations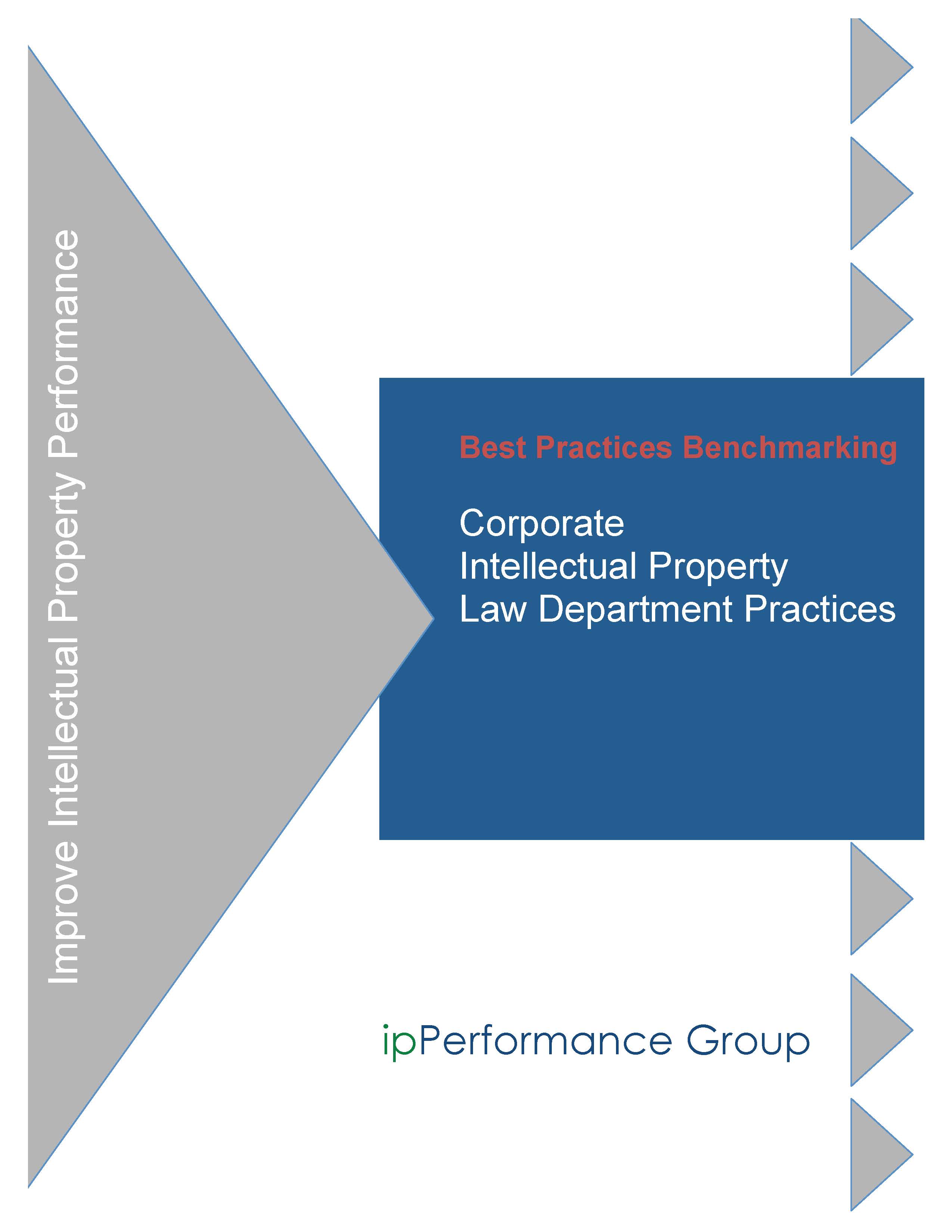 Related best practices reports you may be interested in