Intellectual Property Law Department Report
ipPerformance Group Research presents the definitive corporate intellectual property legal department operations report.
This Intellectual Property Law Department Report identifies various best practices that companies use to capture, manage, and maximize intellectual property protection.
This groundbreaking report will assist you in evaluating your department's costs and staffing levels. For example, this report details specific attorney and support staff sizes and performance metrics, attorney activities, cycle time and workload, patent filing strategies (including foreign filing decisions), and many other factors that impact a patent operation.
This Intellectual Property Law Department Report includes a thorough executive summary that provides crucial highlights and observations. The full report offers descriptive charts and more than 130 pages of detailed statistics, including popular IP Performance Indicators (Metrics & Ratios).
The Intellectual Property Law Department Report topics covered are:
Patenting Performance and Protection Approaches
Portfolio Effectiveness and Program Performance
Law Department Attorney and Support Staff Numbers
Patent Filing Approaches, including area filing strategies
IP Department Costs
In-House attorney and agent workflow cycle-times
IP Software
IP Legal Process Outsourcing
Patenting Workflow Cycle Time
Invention Harvesting
Patent Attorney Responsibilities
Outside Counsel Management and Costs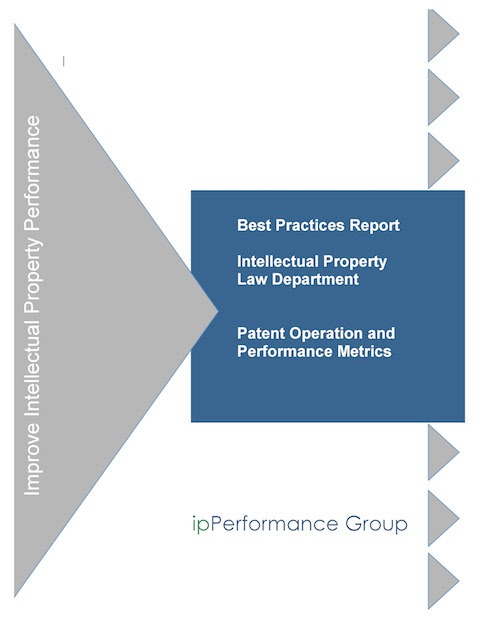 Best Practices Benchmarking ®
Related best practices reports you may be interested in